Easy tips on how to make the most of super curricular resources

Anya Filon
Finding time for super curricular work or selecting resources that work for you can be challenging. Here are a few suggestions on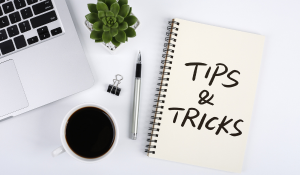 how you can make the most of the resources recommended on My Super Curricular:
🌐 Digital resources - If you're looking to learn about a new topic, there are plenty of online resources that can make the process a lot easier. Blogs, news articles, and useful websites are all great places to start. One handy tip is to sign up for newsletters so you can get important updates sent straight to your inbox. That way, you'll always be in the know about any new developments in your area of interest.
📱Social media - Another great way to keep learning is by following scientists, academics, politicians, big publications, and organisations on your favourite social media platform. It's a simple and effective way to stay up-to-date on the latest news and developments. So, don't hesitate to give it a try and stay informed!
💻 MOOCs - Commit to completing an online course this month! These courses are fantastic for boosting skills and knowledge, and universities think very highly of them. Plus, they don't take up as much time as you might think, but the benefits are definitely worth it.
📚 Books - Have you considered checking out your local library for physical and digital books and publications? It's a great resource. Additionally, see if your library offers free audiobooks through the Libby app. Remember, even reading just a few chapters on a topic you're interested in still counts.
🎧 Podcasts - Use podcasts to fill in dead time such as jogging, walking the dog or if you are having a slow evening.
📽️ Videos - Short videos, films and documentaries are a great way to supplement your research, they are quick and easy to access.
🏆 Competitions - Whether your passion is translation, creative writing, art, film, or team projects, there are competitions out there for you. All you need is the courage to try your best. Winning is wonderful, but the real reward is in the knowledge and skills you gain along the way.
💬 Taster lectures - Instead of focusing on which university is delivering the lecture, concentrate on the topic itself. Your goal should be to gain quality content and experience university-style learning.
💼 Work experience - If you lack practical skills, consider participating in a virtual work experience program. Many big industry names provide them, and they can be an excellent addition to your CV and personal statement.
With so many options, make your super curricular activities work for you and have fun!
For more ideas visit My Super Curricular website.